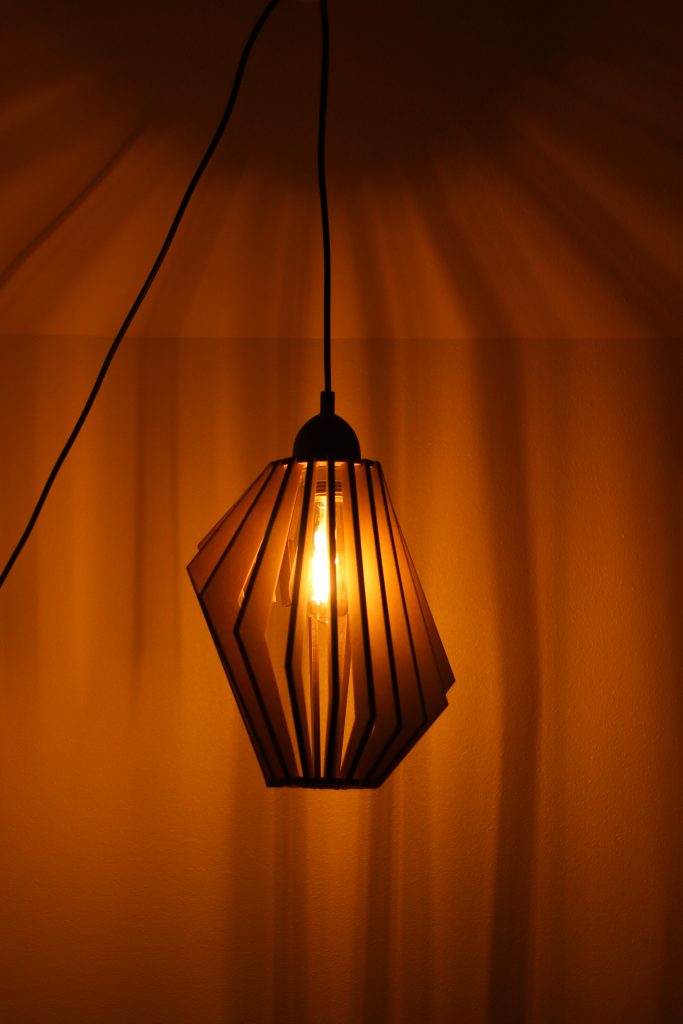 Project created using Rhino and Grasshopper extension, then lasercutting pieces out of .25in MDF board. 
Goal was to create a pendant light that embodied simple, modern elegance with an emphasis on raw, untouched materials.
The light met its intended function by filtering the classic Edison bulb enough to disperse light while also showcasing the open bulb. The form followed with a reference to duration in the tilted and changing angle of each individual piece.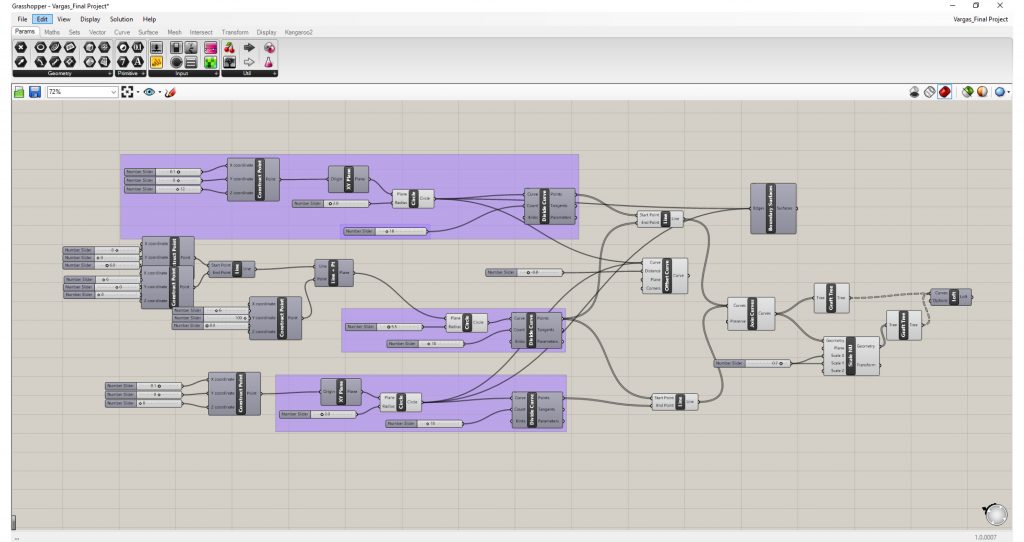 Working within the Grasshopper extension of the Rhino program.
Coding was created primarily with three circles placed at different plane heights, and Coordinate Points evenly distributed along those circles using Number Sliders. Lines were then used to connect the points between the three circles.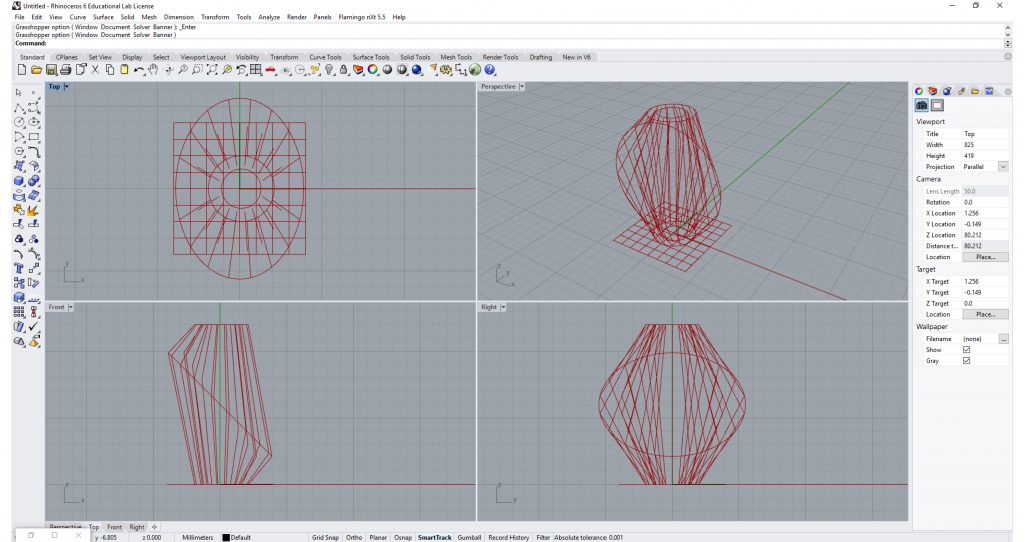 Lines projected into Rhino using the Grasshopper code above.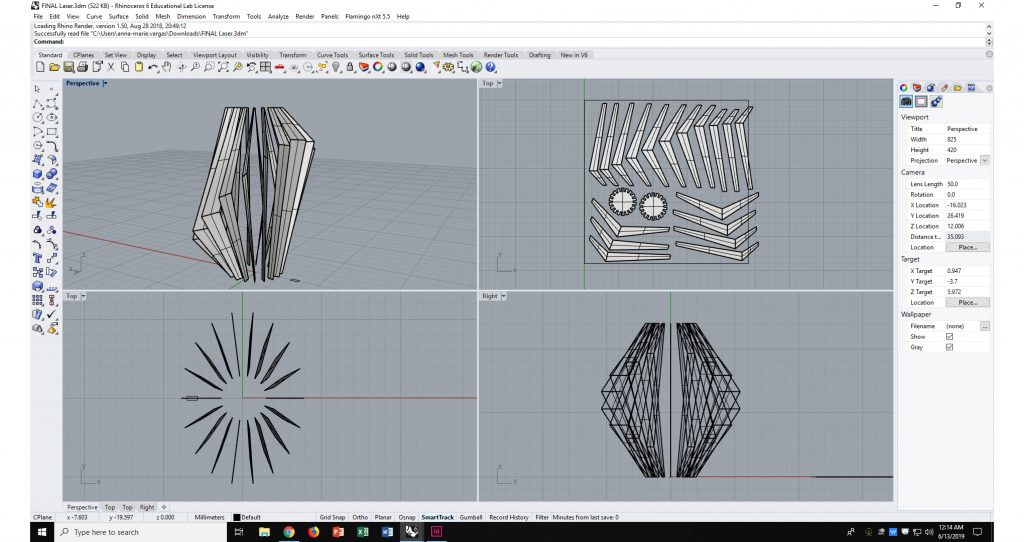 Projected lines were then Baked to make permanent in Rhino.
After being Baked, lines were made into surfaces and unrolled for a flat layout (for use in lasercutting).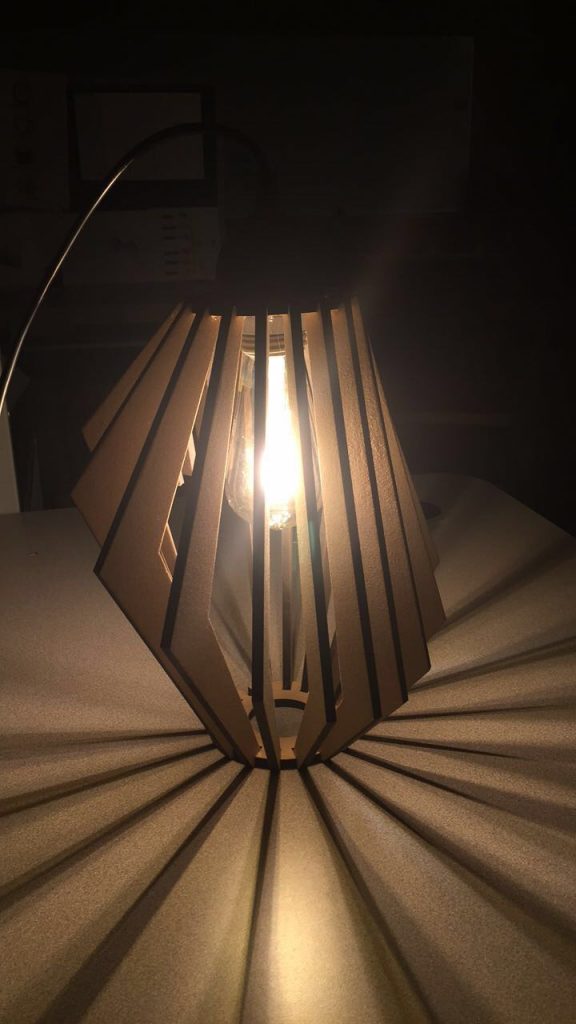 Lasercut pieces were assembled, pendant wire and bulb were fitted and wired into place.